SILPASTA® MOTOCROSS ENDURO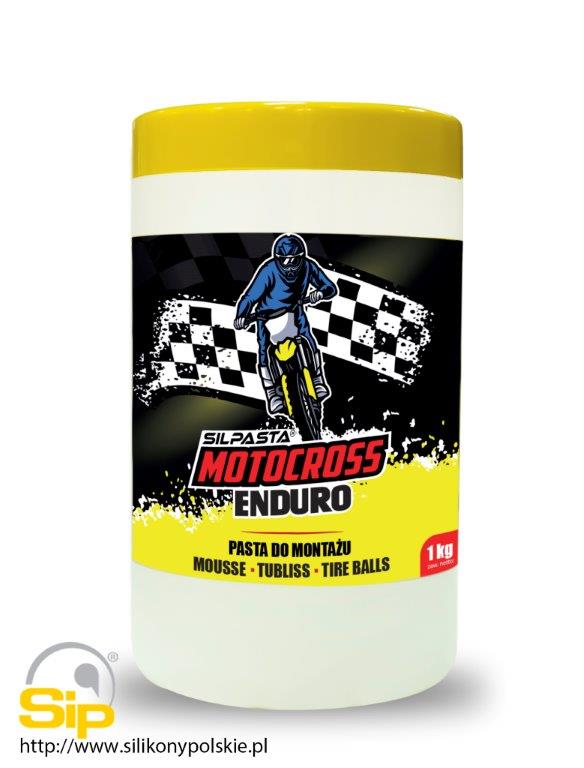 SILPASTA® MOTOCROSS-ENDURO is a silicone paste for mounting of mousses, tublisses, tireballs and and thick inner tubes used in hard enduro at low pressures.
The paste provides: – tire protection against damage and corrosion, – reduction of friction between mousse (tireballs) and the tire, – reduction of rolling resistance and heating of the mousse (tireballs).
SILPASTA® MOTOCROSS- ENDURO also prevents the mousses / tublisses from sticking to the tire and extends the durability of the mousse (tireballs), which makes it easier to put on and remove the tire.